High Pressure Water Jetting [HPWJ]
More and more national and international (EN) norms are specifying that Line Removals hall be executed with a minimum impact on the road surface. It is clearly recognized and defined that removal through HPWJ is the best available technology to achieve required results. Official tenders where HPWJ is specified technology are increasing exponentially from year to year; and only in Europe has the market for HPWJ machines developed from o machines for 15 years ago to approximately 100 machines today. The market for Line removal through HPWJ in Europe has been estimated to be 5 MIO square meters yearly – and growing.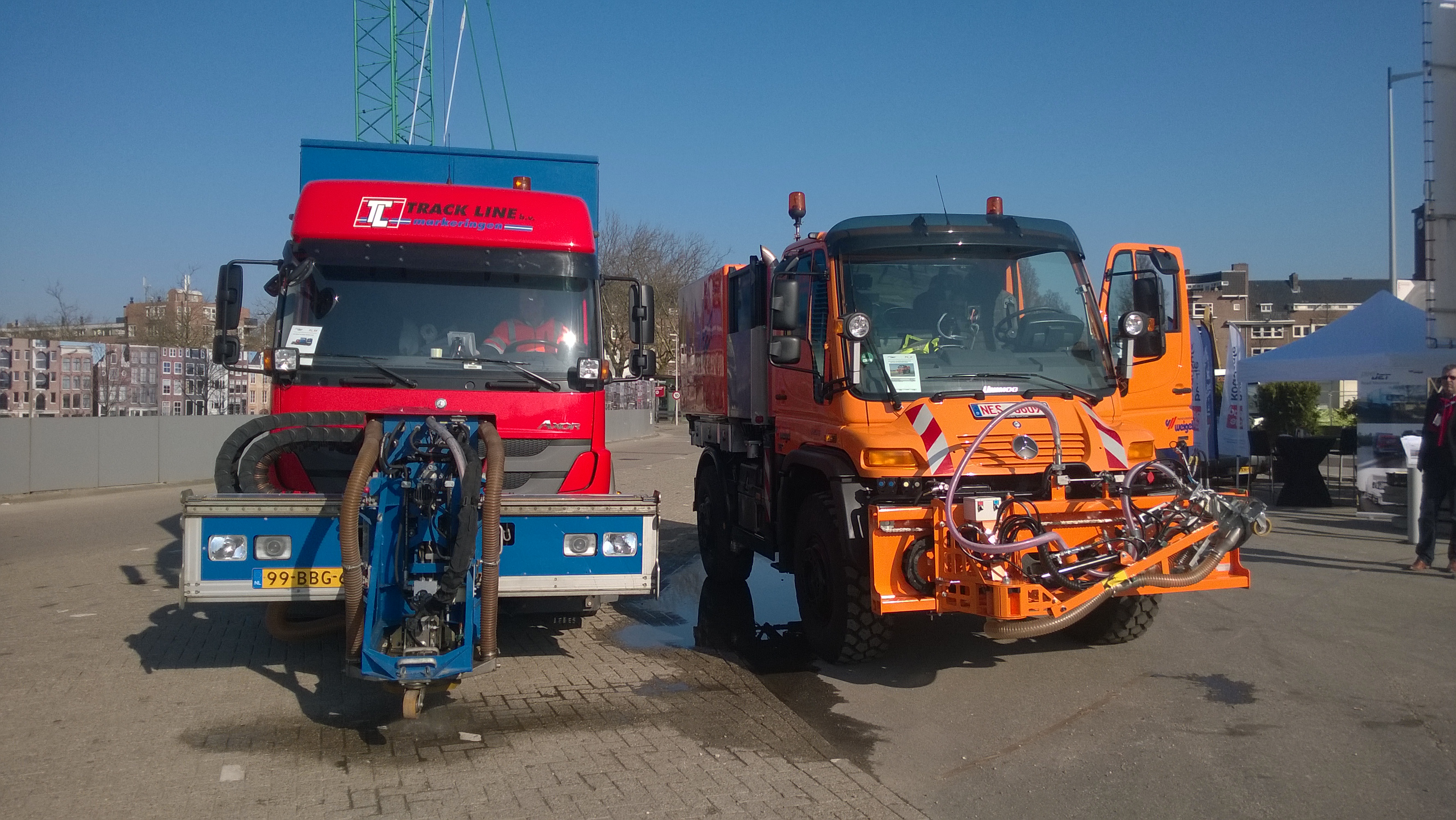 Contractors who invests in PeelJet®; invests in one of the market leading technologies; and obtain a flexibility to be successful in (short term) tenders; and as well a competitive advantage towards contractors who need to render these services from subcontractors.
What is additionally important to know is that there is a deviation in between different water technologies. It has been developed two "families" within HPWJ. It is the "Propeller based" technology; where the main representative is an american company; AND it is the "Multiple Nozzle Disc" configuration; where PeelJet® from Winter Grun is the technology which is leading.
It seems to be no doubt from contractors at the market; that the PeelJet® technology brings you the highest quality in results; in the respect of minimized phantom/shadow lines. Winter Grun Marking Technology provides three sizes of PeelJet® high quality systems [for accessory program [satellite device and lateral (TrackJet®) front module] – contact us]:
PeelJet® Unimog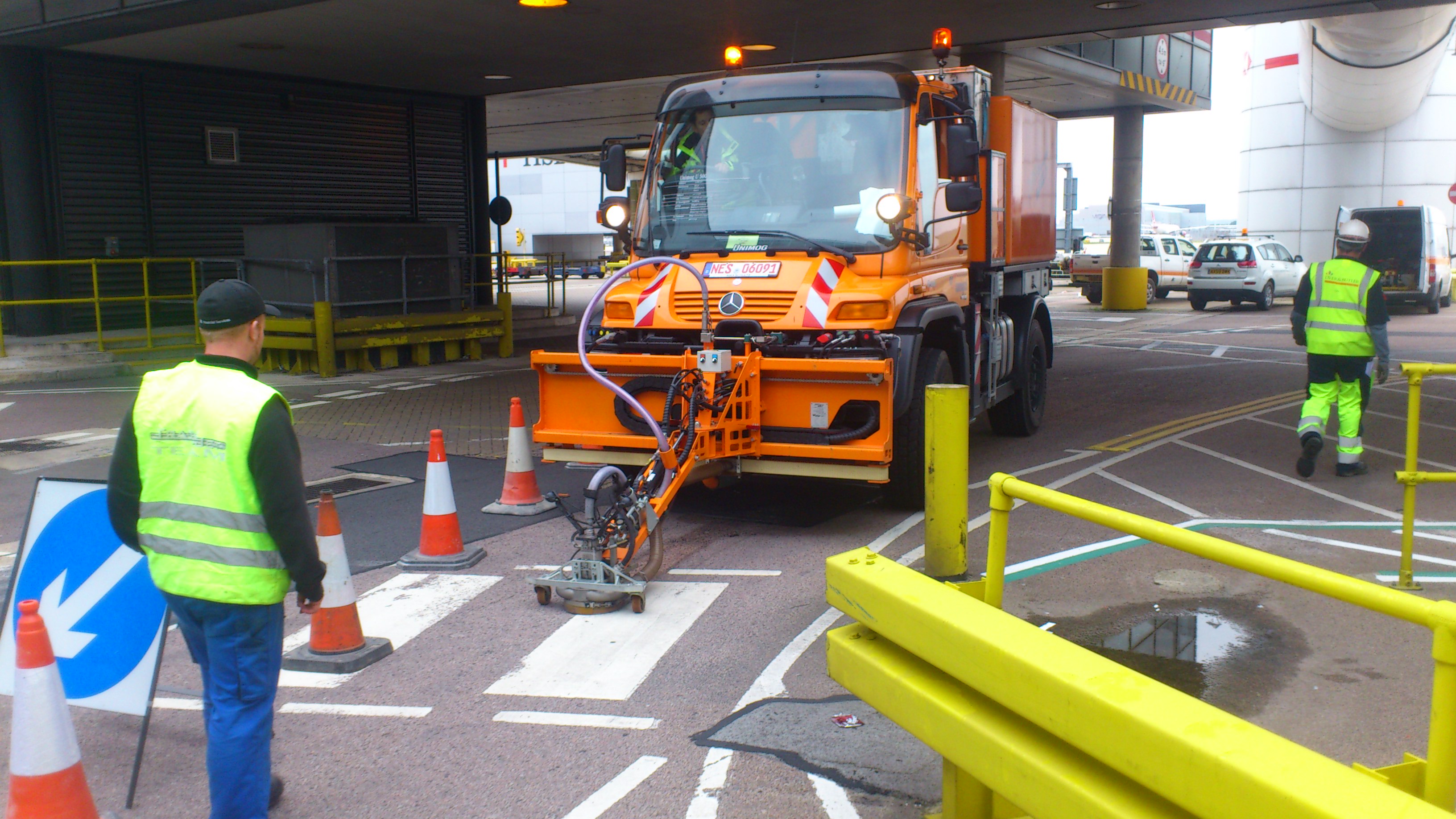 PeelJet® Advanced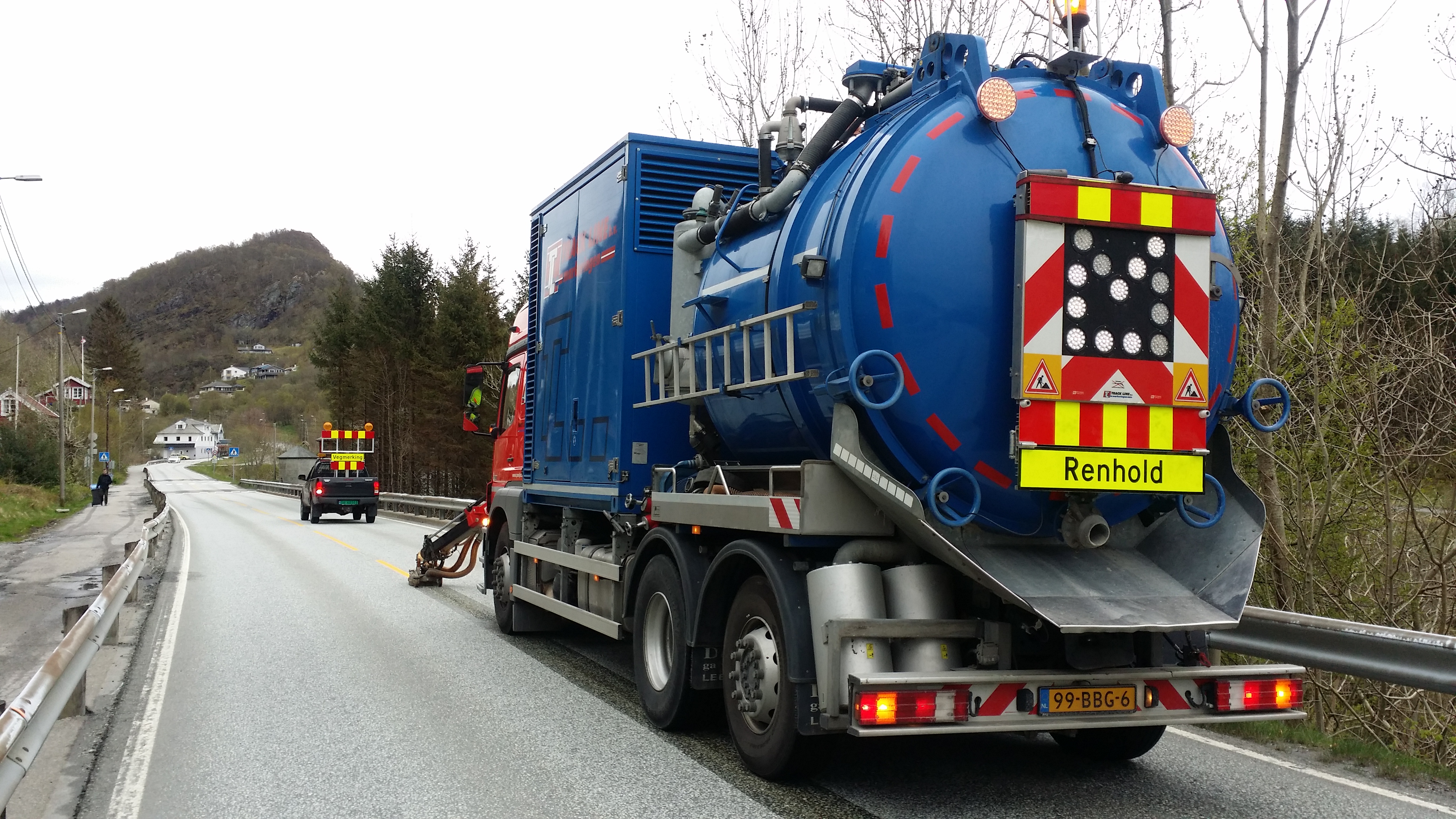 PeelJet® XL

PeelJet® Unimog:
There are no SMALL "closed" system within HPWJ; as the system has to carry a minimum of 8 ton's of water and equipment. Nevertheless is the PeelJet® Unimog system, one of the smaller systems available at the market. The Unimog system is integrerated with the Unimog truck; and is driven by its PTO. It is a "build-on/Build-off" -system; which can easily (less than 1 hour) be replaced by other Unimog modules, such as grass cutters, sweepers, winter maintenance or other modules. PeelJet® Unimog is recommended for the small to medium sized contractor; with relevant work load assignments in habited (narrow) areas. The vehicle can – however – to a small added cost be attached with a "simple" 10/10 water trailer; which will prolong the uninterrupted working tome to 8 hours; which makes the PJU also suitable for larger road projects.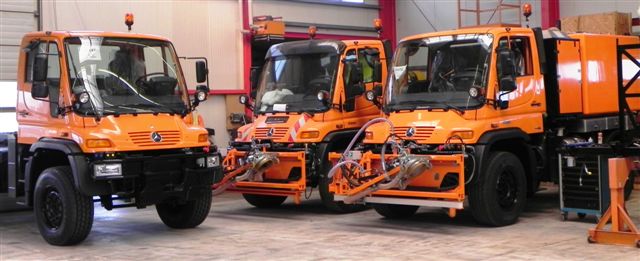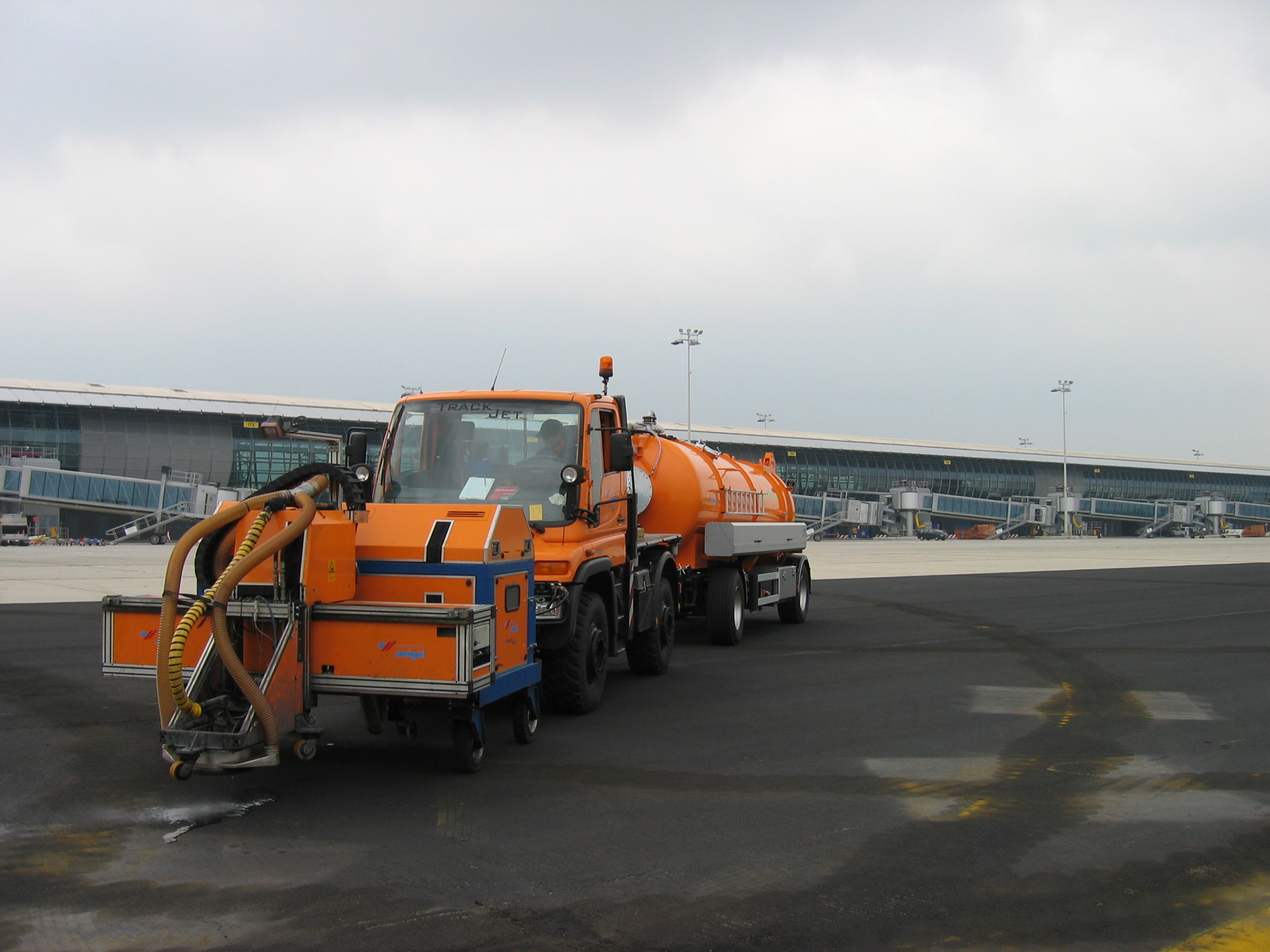 Technical information PeelJet Unimog
Download
PeelJet® Advanced:
PeelJet® Advanced is our middle sized vehicle. Suitable for contractors working on national roads, as well as in projects in habited (city) areas. PeelJet® Advanced is equipped with the Vacuflex® suction system; which is a superior suction system based on a complete pressurized tank. PeelJet® Advanced is a high quality solution for all needs.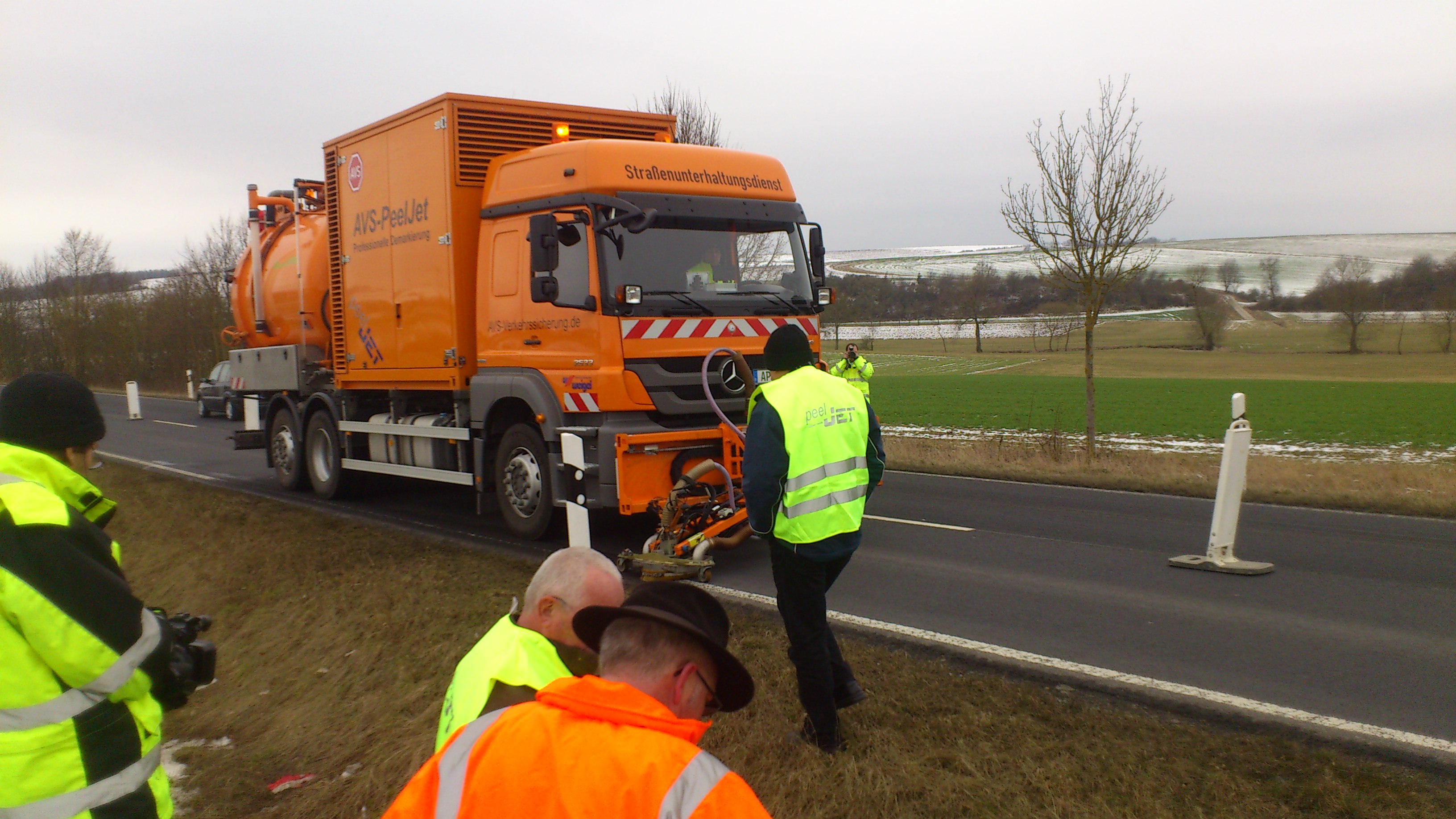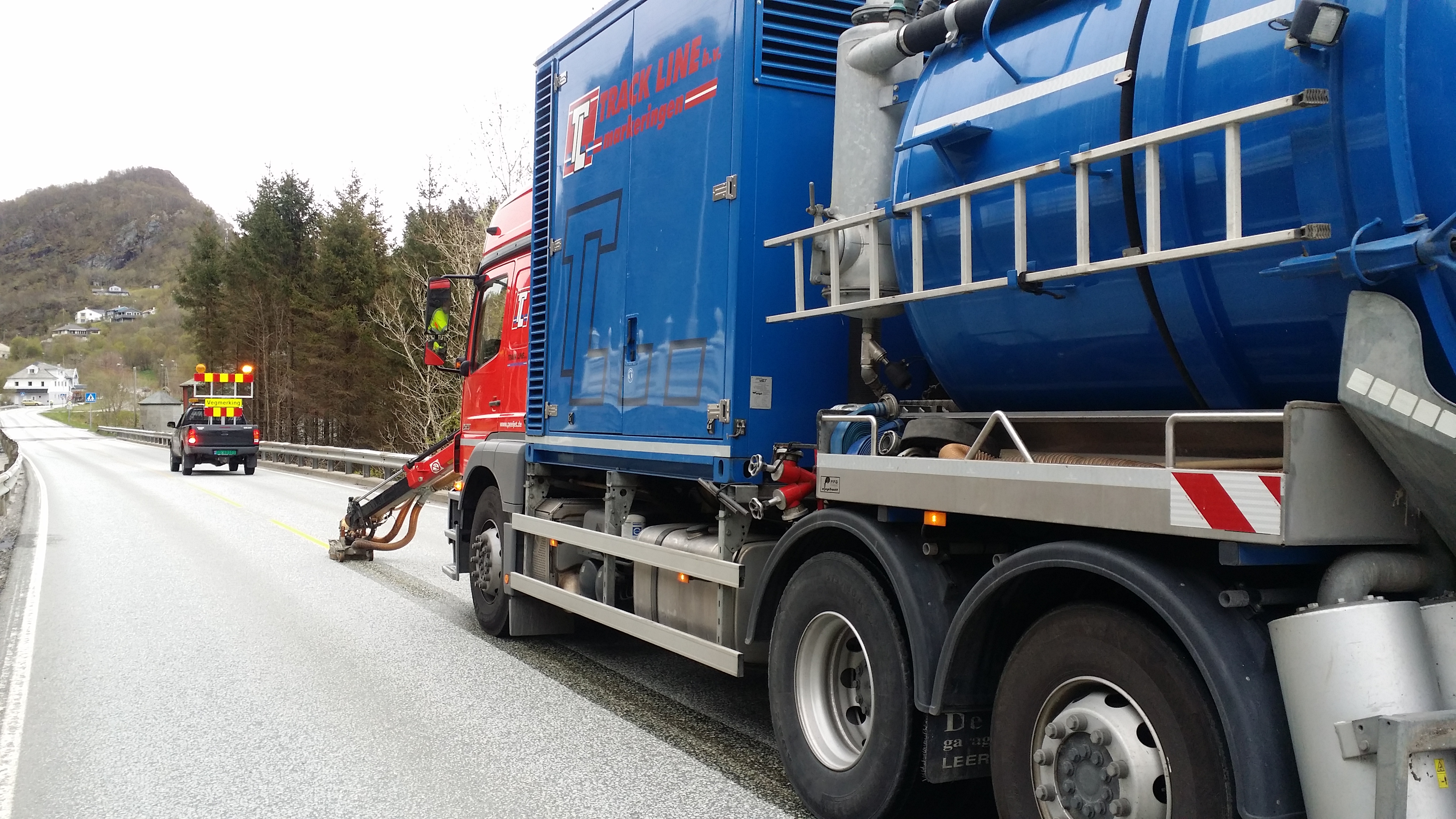 Technical information PeelJet Advanced
Download
PeelJet® XL:
PeelJet® XL is one of the most powerful equipment's available at the market for Line removal. It is the new generation of Line removal technologies; and it is optimal for the larger contractor; working mainly in larger projects.

Technical information PeelJet XL
Download