Road Marking Machinery
WRMS can provide you with all types of lining machinery, in all sizes; for all types of Road Marking Materials and in all structures.
Paint machines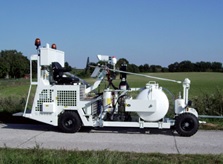 ThermoPlastic machines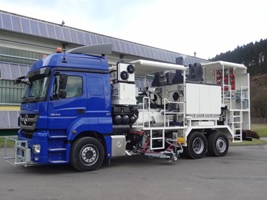 ColdPlastic machines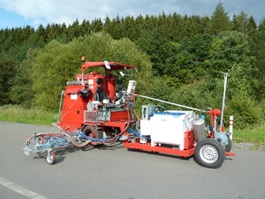 Tape/Folie machines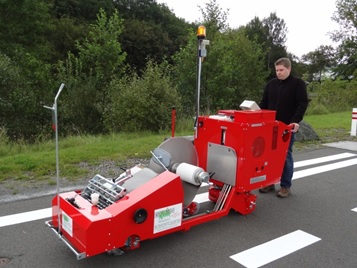 WRMS are working with company Winter Grun Marking Technology, on standard machinery.
Firma Grun was founded 1918; and was initially oriented towards special machinery. The company did under the name Grun Spezialmachinen at the -60'ties production of Road Marking Machinery, under the brand name Zindler. A cooperation was later initiated with company Winter (who's management had a history from SNS); and where company Grun today is main shareholder. . The company name was recently changed to Winter Grun Marking Technology. The Group employs ~130 employees in three factories; and one abroad sales office. Winter Grun is one of the three largest road marking machine producers with a supply of more than 1.000 systems for road marking delivered ww.
For more details; see website of Winter Grun – and welcome with your requests to WRMS AB.
Link: